Collaboration with Umeed Education
                                        Wasil Trust Introduction
Centre for Women Co-Operative Development (CWCD) came into existence as a Non-Governmental Organization in 1992, regulated under the Voluntary Social Welfare Agencies (Registration & Control) Ordinance 1961. Currently, CWCD is registered as a company under section 42 of the Companies Ordinance, 1984 by the name of Wasil Foundation, and is in the process of transferring its assets and liabilities to Wasil Foundation. WASIL TRUST is a sister concern of Wasil Foundation (Formerly CWCD). Registered as Wasil Trust under the Registration Act of 1908 on 8 Aug, 2013 with Reg. No. 13723, the Permanent Address is 441-B-2 Johar Town, Lahore. The Project Office is 5 Canal Bank Road, Zaman Park, Lahore 54000.
The trust's main objective is to renovate the premises, re-structure the curriculum and teaching methodologies, retain the existing children and enhance the school strength by making learning interesting and thought provoking.
Furthermore, Wasil Trust is establishing a consortium of companies working for the welfare of the people and aims at providing a complete package of education, health, and livelihood to the people of Pakistan.
Wasil Trust is currently present in 3 provinces through its consortium of companies.
Wasil Trust continues to pursue the cause of enhancing the quality of education for the less privileged. In this regard the Trust
Adopted schools in Bahawalnagar district in 2009.
Adopted schools in Lahore City District in August, 2016.
Is in the process of adopting schools in District Gujranwala.
Wasil trust's education endeavours' timeline is as follows.
                                          1999-2002
Developed Sustainable Literacy Program with the financial help of Canadian International Development Agency ( CIDA).
Organized 14 Home Schools for girls in villages under Sustainable Literacy Program.
                                            2003-2005
Teacher training was provided under Sustainable Literacy Program.
Formal Schools as business enterprise established.
Schools were registered with Education Department.
64 Home Schools had been established.
4692 Childern recieved Education.
152 Male and Female teachers were employed.
54 Schools became Sustainable.
Training Courses were conducted for teachers in Multigrade Teaching Methodologies by CWCD.
28 schcools were given direct financial assistance.
                                              2009-2010
Wasil Foundation signed a memorandum of understanding with the  Government. under this MoU Wasil Foundation agreed to take over the running of four schools in Bhawalnagr under School Adoption Program.
 Six more schools under School Adoption Program.
Establishment of a regular computer lab at the Talia High school.
                   Wasil Trust Board of Directors BoD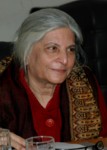 Dr Shireen Zafarullah (PhD, Home Economics, University of the Punjab 1996), Chairperson.
Dr Shireen Zafarullah has been a member of WASIL FOUNDATION's BoD since 2006; and presently holds the following positions:
Chairperson of Umeed Publications
Chief Program Coordinator of 3 urban projects for under-privileged children; Umeed School, Amal School, Harbert School and two rural School projects; Ahsan Model School and Jamila Aziz School
Dr Shireen's experience includes:
Head of Child Development Department, Pakistan Home Economics Centre for Special Children
Member treasurer, Pakistan Home Economics Centre for Special Children
 
Mrs. Farida Tariq, Chief Executive Officer
Mrs. Farida Tariq is heading the Centre for Women Cooperative Development. She has a Masters degree in social work, numerous trainings both nationally and internationally, and more than 30 years of experience in the field of development, empowerment of women through social awareness, skill development, micro credit, formal and informal education, health, hygiene, family welfare, entrepreneur development training schemes, legal rights and legal aid services, proposal writings feasibilities and plans, surveys and studies.
She has an outlook on the developmental sector both internationally as well as within the country. She has participated actively in international conferences and workshops like human rights with Canadian Human Rights Foundation – Montreal, Workshop on Environment in Paris and Micro Enterprise Training with International Centre for Enterprise and Career Institute, India. Being in a leading role and having the appropriate experience she has led Wasil Foundation from its inception to a level where it is regarded as a key institution in the field of microfinance.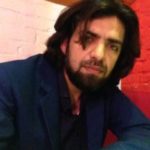 Muhammad Yasir Tariq, Director
Mr. Yasir Tariq has an expertise in financial services and advises the board in such matters. He is running the Operations for Global I-Microfinance at Islamic Relief Worldwide. His education is from the University of Bedfordshire
       Health Committee
 
Dr Ijaz Ahsan, (FRCS (Ed), FCPS (Pak), FRCPS (Glas)
Dr Ijaz Ahsan has been a stalwart in the field of Surgery and Medical Sciences throughout his career and it is an honor to have a man of such high integrity on the board.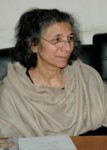 Dr Waseem Bano, Finance Secretary (PhD, Home Economics, University of the Punjab)
Dr Waseem Bano has to her credit over 40 years of admirable teaching experience and retired in 2007 as Head of Department of Nutrition from College of Home Economics, Lahore.
                          Education Committee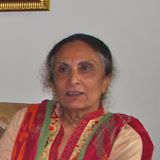 Mrs Nasreen Khalid Chima, (MSc, Home Economics, University of the Punjab)
Mrs Nasreen Khalid Chima has been involved in the field of education as a professor in the college of Home Economics, Lahore and Islamabad. She has been spearheading many social work projects in Islamabad and Lahore. Recently moved to Lahore, she has actively joined the Wasil Trust Board.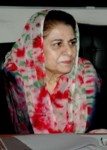 Mrs. Naseera Bukhari (MSc, Applied Psychology)
Mrs. Bukhari has been engaged in social work for several years and also worked as Head of Department, Public School & Future College for Girls and was also the Principal of Hamdard Public School.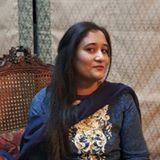 Sarah Salman, (MSc., Home Economics, University of the Punjab)
Sara Salman is a lecturer of Home Economics in FG College, Gujranwala Cantt. She has been very keen to actively join social work and welfare activities. She resides in Gujranwala and has joined the education committee to supervise the trust's activities in Gujranwala district.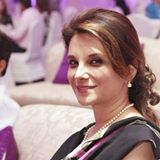 Zara Z Salman, General Secretary
(MEd.,University of Exeter, UK)
Zara Z Salman has been part of the field of education as a teacher and coordinator of O level studies in the Convent of Jesus and Mary, to date. Working for the Research and Development of the Umeed Education Project, which is a culturally adapted Head Start compensatory program for the less privileged children her participation in Wasil Trust's education committee is very useful. She gives her free time to the Wasil School Adoption programmes of Bahawalnagar and Lahore as part of collaboration of Wasil Trust and Umeed Education.
Wasil Trust's Collaboration with Umeed Education
Wasil School Adoption Program primarily employs the Umeed Enrichment Program for its interventions in Primary School Uplift. See the introductory video in English/Urdu. In Bahawalnagar Wasil began its venture with adoption of four schools. This has now expanded to 15 in the district. Now Wasil has ventured into two other districts and by the end of 2016 would have adopted govt schools in districts Gujranwala and Lahore City.
Wasil Education Committee supervises this collaboration. Donations for Wasil School Adoption Program are provided in various forms. Infrastructure support in the form of Classroom equipment, building of sheds, drinking water facilities etc has been provided. Cash donations have been utilised in the hiring of staff as well as acquiring books and stationery.
Zara Z Salman, Secy of the Education Committee, along with Nasreen Khalid Chima and Sara Salman manage the various activities.