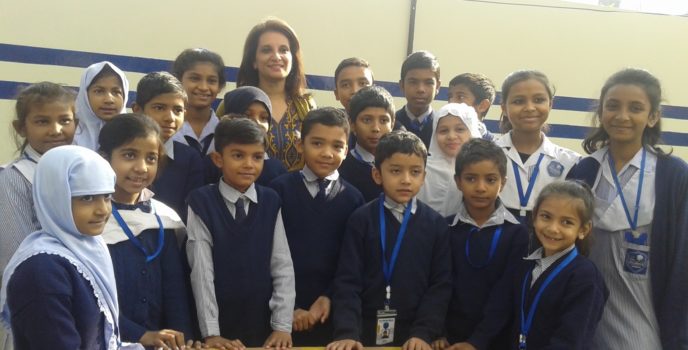 We at UMEED EDUCATION would like to extend our deepest gratitude on behalf of the children whose education you have supported, and update you regarding all the ventures we were able to accomplish
with your contributions.
It would be an honor if you could spare your time to

give your input

and advice so we can fine tune our efforts further.
What we do: As you know, UMEED EDUCATION is an effort to bridge the Poor-Rich divide which affects hundreds of thousands of less privileged school children, both in our villages as well as the slums of our cities.
We provide pre-literacy experiences and scaffold the learning process so that the learners develop a keen, questioning mind and have the life-skills to compete and stand shoulder-to-shoulder with their more privileged contemporaries.
Background: Our work started in 2003 in a small school in Lahore which spread to two more schools, then expanded with the collaboration of WASIL TRUST to the rural areas of District Bahawalnagar in the south of Punjab, and since September, 2016 we have commenced a pilot for the primary government school children in Lahore City and Gujranwala City.
The idea is to share our research and development as far and wide as possible within our limited means to benefit more children .
To make their lives and education 'worth it'.
THE STORY OF THE LAST 8 MONTHS:-
In September, 2016, Wasil Trust was able to start Umeed Enrichment Programs in Four schools in Lahore, and in March, 2017 in Four schools in Gujranwala. With the support we received from our donors we were able to train the personnel, provide teaching aids and materials, motivate the school administrations and support many infrastructure developments crucial for those schools.
Govt. Schools Adopted by Wasil Trust in Lahore in Sept. 2016
---
A BREATH OF FRESH AIR
Transforming a dilapidated Rooftop into a safe play area in  the government school in
Basti Saidan Shah
IN JUST 8 MONTHS
Before:-
No play area for children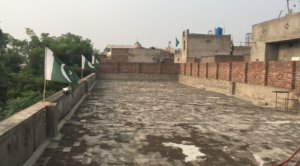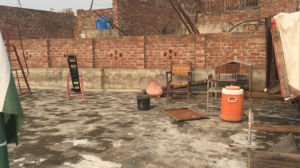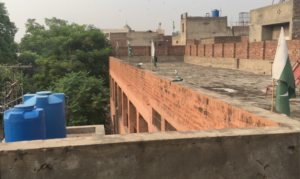 Roof top lying vacant and a dump
Congested and dark classrooms
After
Side walls raised

Netting installed.

Play equipment provided

Games teacher provided

Table tennis, slides, seesaw, cricket, football, basketball

Skipping Rope Games

Concrete

table for all-weather use to play

table tennis

was specially constructed for the space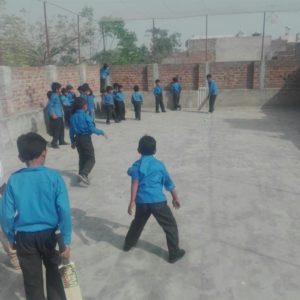 Cricket…Pakistan's First Love
Football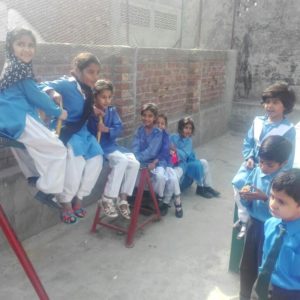 Taking turns on the See-Saw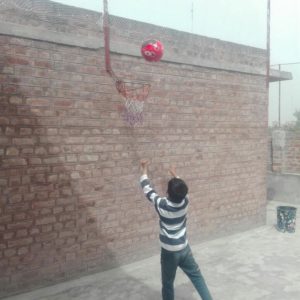 Perfect shot in the basket ball ring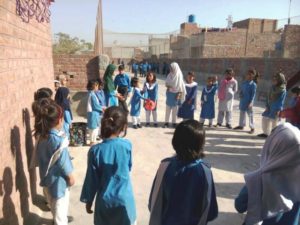 Catching Practice all in a circle
UMEED ENRICHMENT
BRINGING SMILES AND WONDERMENT
Changes and reforms
in Lahore schools
adopted in Sept. 2016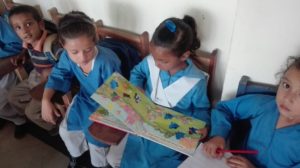 Umeed Enrichment Program introduced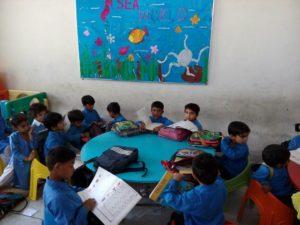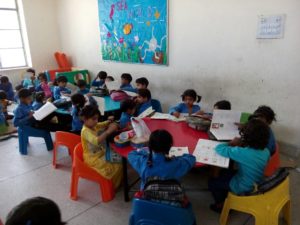 New furniture and boards
making the learning environment attractive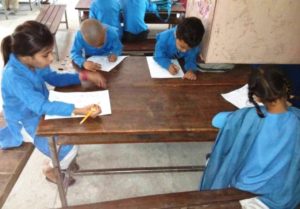 Weekly testing of Umeed Enrichment Program Outcomes
keeps all on their toes!
LCD screens installed to give language development lessons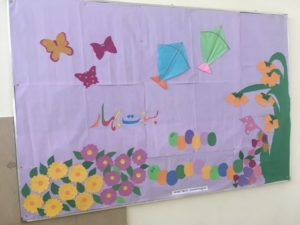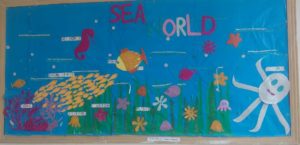 New noticeboards prepared to add to the concept development experiences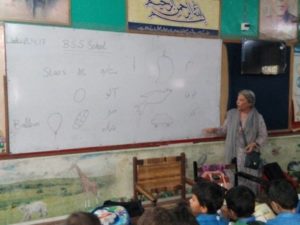 Introduction of Language Experience Methodology in the Prep Class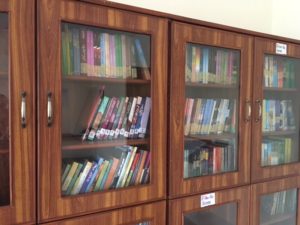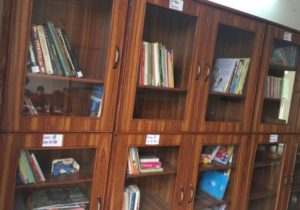 Library Time introduced and organized with relocation of library books and cupboards
GLIMPSES OF DEVELOPMENTS IN THE
VILLAGE SCHOOLS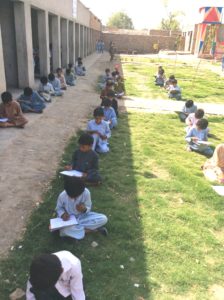 Sheds built and grass planted in the grounds
Primary Section
of
Govt High School
Bala Arain

 Sheds built and grass planted in grounds
Maktab school in Basti Ghulam Nabi

 Furniture for the sheds
Bala Arain  & Maktab school of Basti Ghulam Nabi

New ceiling fans installed in sheds

SUCCESS OF THE PROGRAM
         

A HUGE INCREASE 
IN ENROLLMENT 
In the 10 village schools only the fresh enrollment has reached a total of 635 preschool age children!
Therefore
WE WILL NOW NEED:
MORE

SHEDS,

MORE

FURNITURE,  

MORE

BOOKS & MATERIALS

Total sheds required:
9 sheds
Each shed costs:
Rs. 150,000/-

Total Furniture required:
237 benches
Each bench costs:
Rs. 7000/-

Total Preschool Syllabus required:For 635 NEW preschoolers Each syllabus costs:
Rs. 500
We will use your contribution accordingly and send you a report of the details of the utilization
Your Donations, Zakat and Sadqaat
go a long way.
Your advice and suggestions are awaited!!
See how your donations change lives.
Your donations go a long way.
You can donate for any of the following and we will send you a complete report on how your contribution was utilised.
Needs
Items provided

Books and stationery

For each preschool child

 

Concept Flip books for preschool teachers

 

Laptop and charging facilities where possible

 

 LCD screens to display videos where possible

 

Video material on USB drives

 

Photocopying of Assessments

 

Data processing of results

 

Coordinators' transport

 

Teaching facilitator's salary and trainings

 

Classroom facilities

White boards, desks and chairs

Sports facilities

Sports equipment and storage

Library facilities

Library books and cupboards

Research and Development for improved learning materials

Preparing Power Point lessons with urdu voice overs, dubbing video lessons into urdu

Building improvements

Sheds, play areas, plantation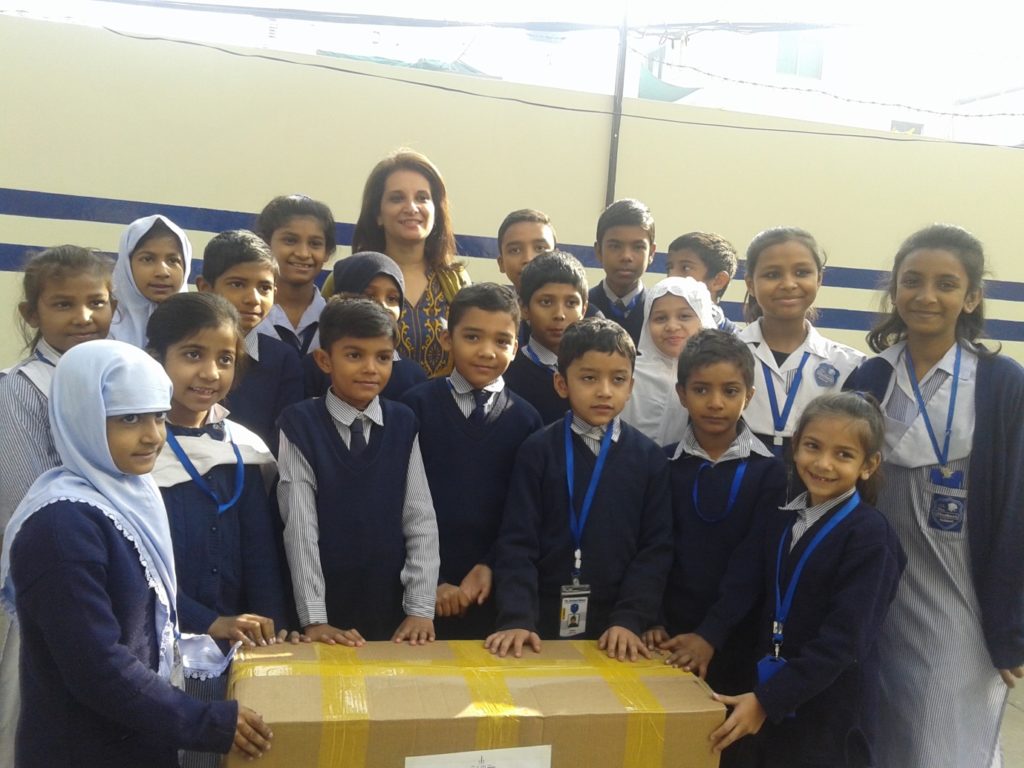 Thank you for your generosity, it makes a DIFFERENCE to these lives    !!