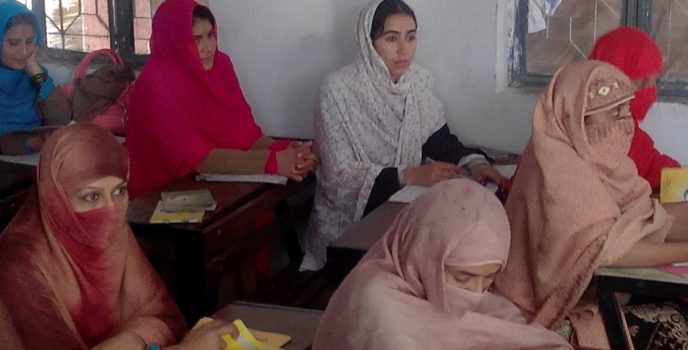 Umeed Facilitator's Guide Video Part 1 
(Intro. and  Zero Level Skill)
Umeed Facilitator's Guide Video Part 1b
(Skill Development Level 1,2,3)
Umeed Facilitator's Guide Video Part 2a
Umeed Facilitator's Guide Video Part 2b
The Lab Schools in Lahore are the teacher training centres as well. All three lab schools enable newly inducted teachers/facilitators to get hands on training and knowhow to enable them to facilitate the Umeed Enrichment Programs.
The Umeed Teacher's Guide provides knowledge and structure to the two main aspects of Skill development and Concept development. All teaching and facilitation training is given using this manual.
Teacher trainers of various organizations and textbook publishers are invited to conduct workshops for the new teachers as well as the existing teaching staff.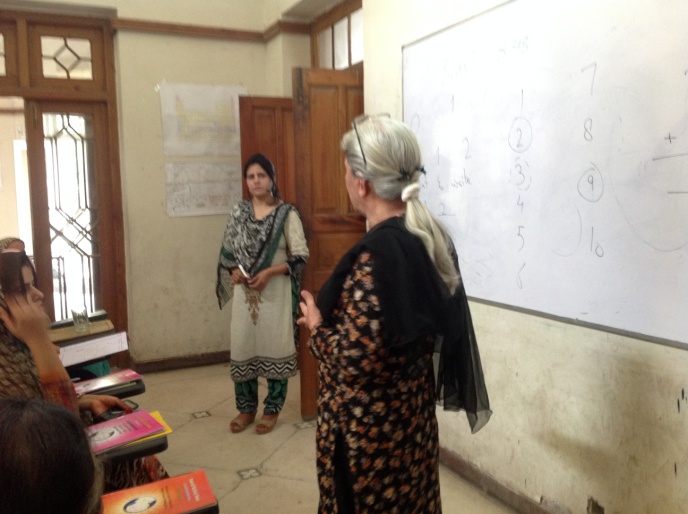 Umeed School System Pilot Project has created assessments and pool of questions to create random assessments for classes 4 and 5 in Urdu, English, Maths and Science subjects from the recommended English Medium syllabus. These are prepared by teachers of classes 6 and 7 and provide a system of monitoring and assessment for the new teachers.
The school calendar is divided into two week loops of study. The curriculum is divided accordingly into manageable units which can be completed within the loops. A test after the loop provides the required feedback of the teacher and the student.
For village schools, and Urdu Medium govt schools, materials and videos have been dubbed into urdu or bilingual language. These are teaching aids for the teachers.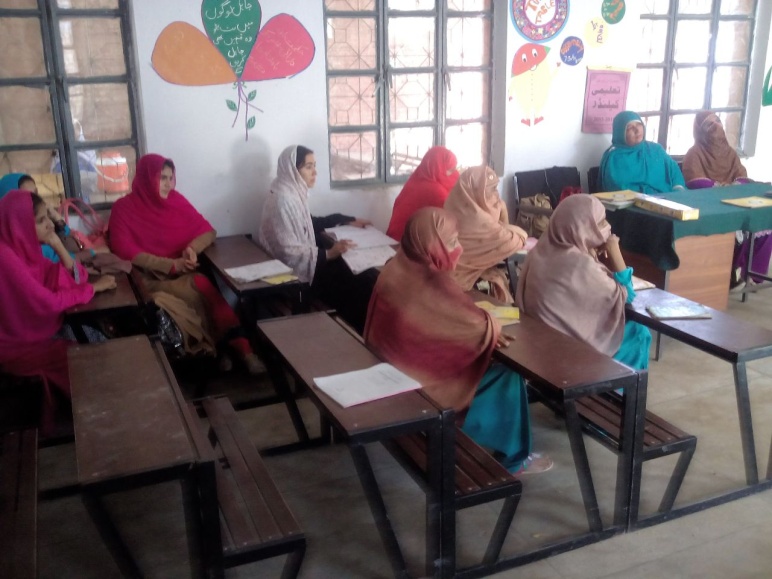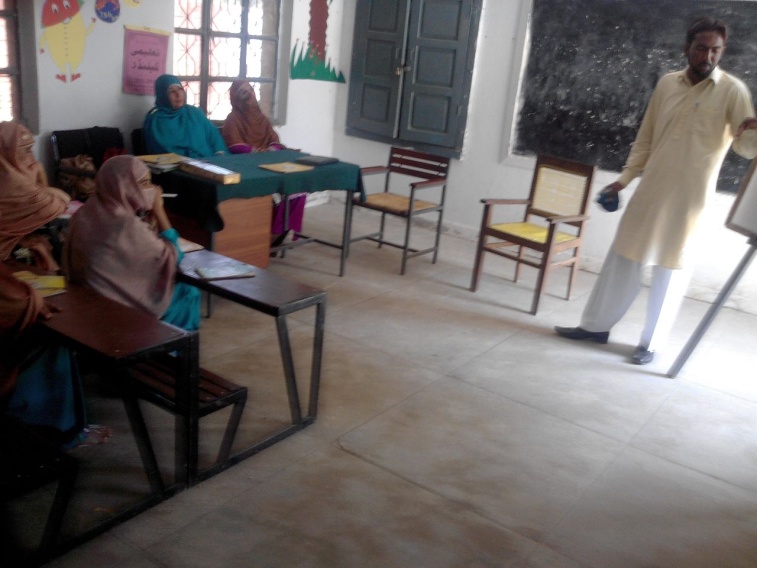 The Facilitator's Teaching Manual