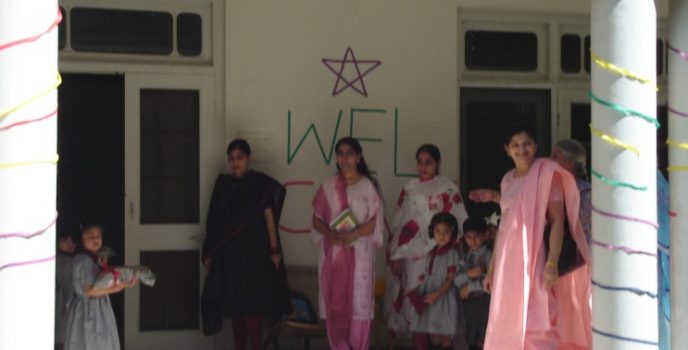 The first school of this program opened at 5 Zaman Park, Lahore, in 2003. Today the strength is 320 children from Class Nursery to Class 10.The senior classes have very innovative teaching techniques and technology is also incorporated at all learning levels.It is a totally free school which is being funded by a renowned law firm, Chima & Ibrahim.
Teachers in this school were the first to be trained in the use of the teacher friendly materials and workbooks. They now serve as trainers for the teachers of the other schools.
The Principal, Mrs Irfana Javed, is a pioneer in this project. She has coordinated the development of the school system. She is also the co-author of most of the books and also helped develop the assessments program for all the units.